Description
RFToy can be used in conjunction with OpenSprinkler (including DC / AC / Pi) to interface with remote power sockets. This allows OpenSprinkler to switch not only sprinkler valves, but other general devices such as lights, heaters, fans etc.
RFToy is an Arduino-compatible microcontroller board for interfacing with Radio Frequency (RF) modules, including common 433/315MHz RF transmitters, receivers, and the nRF24L01 transceiver.
Comes with one pair of 433Mhz transmitter-receiver, and one pair of 315Mhz transmitter-receiver.
---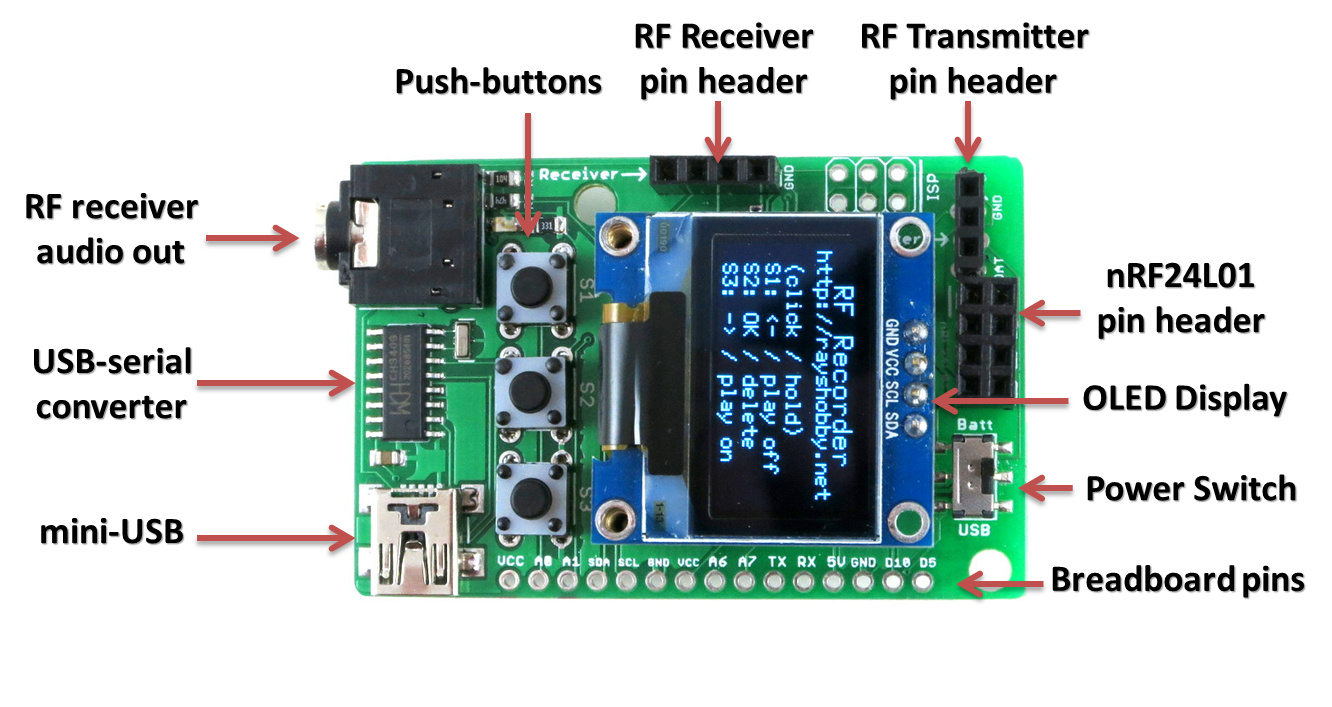 Features:
ATmega328p running at 3.3V 8MHz, uploaded with the Arduino bootloader.
Programming in Arduino through on-board mini-USB port.
One 128×64 OLED display, three tactile buttons.
20mm coin battery holder
Pin headers to fit RF transmitter, receiver, and on-board MOSFET power switches for them.
Pin headers for nRF24L01 transceiver.
3.5mm audio jack to output receiver signal to a computer's line-in port, to record and analyze RF waves.
Extra pin headers for connecting external components and breadboard experiments.
Package Includes:
One assembled and tested RFToy circuit board
One 128×64 OLED display
One CR2032 coin battery
433MHz transmitter-receiver pair and 315Mhz transmitter-receiver paid
Technical Documents